TT02-RWD drift GRT chassis kit Shocks Setting. Team Driver Report
Team Driver : Shinya Momosaki
TT02-RWD drift GRT chassis kit Shocks Setting.
New Designed shock upgraded functionally, adjustable height control on this kit.
This new shock version has quite different assembling technique compared to the old version.
Change the replaced M2 black spacer to M1.5 white spacer, then pour oil into the cylinder.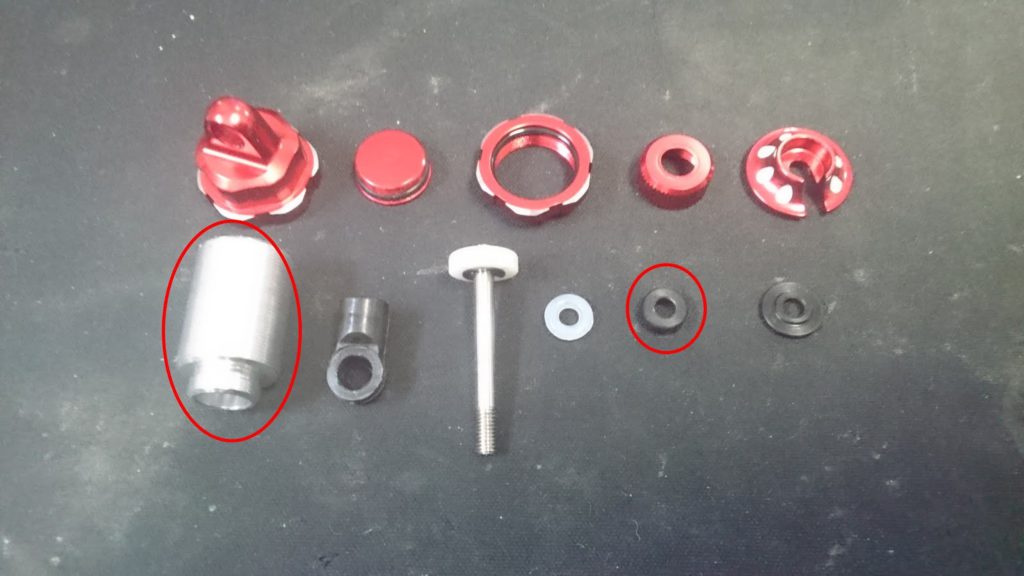 #2814LP SP Shock Shaft Plier
Please use this shock plier for the shaft fixation when rod end replace to avoid damaging.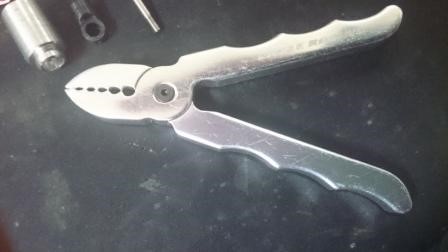 Pull down the piston, attach oil and absorb overflow w/tissue paper, remove air bubbles
several times, slowly moving up and down, Wait until the bubble disappears as well.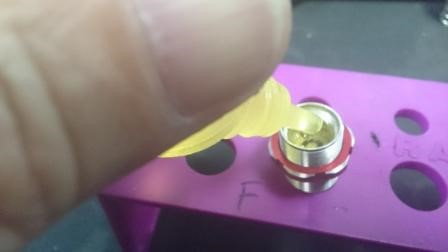 Be sure that the bubbles are already gradually away then lightly tighten the cap.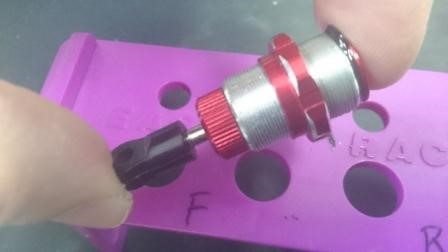 Repeatedly put extra oil successively while wiping overflow, Gradually lightly tighten the cap.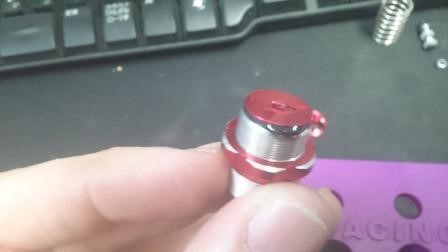 To avoid loosen out of the O ring, In case when it happens, remove the shock cap and Slowly tighten.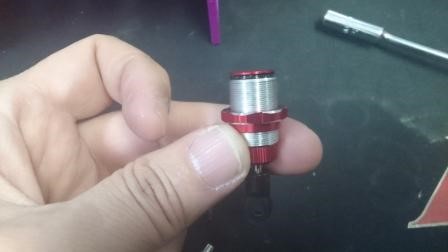 Make sure that the shock shaft can move until the full bottom position.
Attach the shock end completely.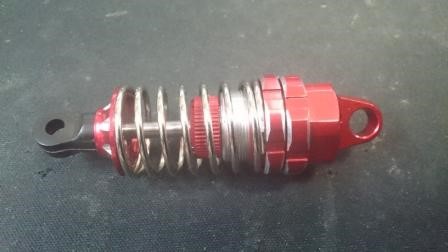 Select the damper length installing with your choice.